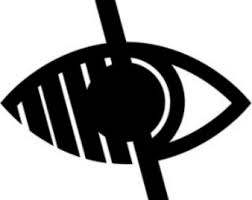 School Meals
A cafeteria system, offering a choice of menus, is used and payment for school meals is collected in advance, on Monday mornings. Up to date costs can be obtained by phoning the school. Parents should put dinner money into the envelope provided, with the child's name and class marked on the outside along with other details.
It is important that dinner money is sent in full on Monday mornings and not in the middle of the week.
Please note that any change required for dinner money will be credited to the next week.
It is only possible to change from one sort of dinners to another (e.g. from packed lunch to school meals) at the beginning of the week and any change of arrangements must be notified to the Head Teacher or clerk at least one week before the change is to take effect. We regret that failure to do this may result in you being expected to pay for any meals ordered for your child by mistake.
We must stress that it is not possible for us to order a meal for a child after 9.30 in the morning. It is therefore essential if your child is coming to school late due to a dental appointment etc. that you let the school clerk know the day before if you wish a meal to be ordered. Any children coming to school late must report to the school office on arrival. Failure to do so may result in no dinner being ordered for them.
Free school meals
These are supplied to those children whose parents are in receipt of Income Support. Every effort is made to ensure that there are no distinctions between children receiving free school meals and those who pay. If you think your child may be entitled to free school meals please contact the School Office or the Education Offices for further information.
Packed Lunches
Alternatively, children may bring packed lunches to school. Children who do so should not bring hot or fizzy drinks or hot soup, nuts or drinks in glass bottles or cans.
Please note: If you put grapes into your child's packed lunch please make sure they are cut into halves. Please do not send whole grapes.