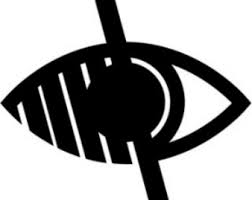 Equality Objectives
Whinney Banks Primary is committed to ensuring equality of provision throughout the school community.
Our documents available are entirely authentic and distinctive. When searching to detect the greatest article assistant for a student, constantly think about the quality of essays that that unique support generates. Over period, there's been a heightened need of documents.
Very Good article authors usually do not promote quick perform. Writing an essay is an enormous and complex work that wants a person's undivided interest. As we've formerly mentioned that composing essays info may be incredibly hard unless you contain the knowhow. That's the sole signifies to purchase article.
Freelancing your endeavor may be unsafe. Clearly, as a way to write an effective academic papers, the author should have adequate understanding in composing in addition to be well informed regarding the topic of his own homework. Creating a document is actually a specialty which requires composing talent. Composing an academic document demands a comprehensive research of the particular topic.
Should you wish to get the very same day article, it is likewise no issue for us. It signifies that in the event your writer in some way h AS failed satisfy your own personal teachings, or you're not pleased with the last outcome, you are able to request an completely free amendments.
To achieve this, our equality objectives are as follows:
Ensure quality of access for all pupils and prepare them for life in a diverse society.
Use materials that reflect a range of cultural backgrounds without stereotyping.
Promote attitudes and values that will challenge discriminatory behaviour
Provide opportunity for pupils to appreciate their own culture and religions and
celebrate the diversity of other cultures.
Use a range of sensitive teaching strategies when teaching about different cultural and religious traditions.
Develop pupils advocacy skills so that they can detect bias, challenge discrimination, leading to justice and advocacy.
Ensure that the PSHE and Citizenship curriculum cover issues of equalities, diversity, religion, human rights and inclusion.
Ensure the school environment is accessible as possible to all pupils, staff and visitors.
Although, as a school, Whinney Banks Primary cannot eradicate inequalities in society, we will endeavour to provide genuine equality of educational opportunity and experience in all aspects of its activities with all stakeholders.
Our Equality Policy is available on this website: Key Information – Policies

Want to pay for an essay, but have no idea which service to turn to? See our masters and select usually the one that will help control the appropriate assignment paper writer