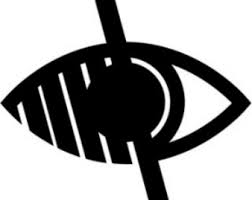 School Uniform
We ask that all children wear the school uniform which is as follows:
Bottle Green jumper/sweatshirt
Grey or Black skirt/trousers/jogging bottoms
White T-shirt
'Flat, sensible shoes/trainers – it is particularly important that children do not wear shoes with high heels as the children take part in physical exercise every day. Shoes should be securely fastened to your child's feet and socks must always be worn.
Checked green dresses in summer
For PE all pupils should wear:
White or green T-shirt
Black or green shorts
Children from Nursery to Y3 should also have a pair of soft PE shoes and are not allowed to wear trainers.
For children from Y4 to Y6 trainers are permitted provided that they have flexible soles. During the winter months pupils may bring a track suit to wear for outdoor P.E provided it is not also worn for the rest of the day.
If children do not wear uniform for any reason they should wear something equally smart in green, black, grey or white. Other colours are not allowed. Children are not allowed to wear sports clothing (such as football strips) or jeans in class.
If they arrive wearing unsuitable clothing they will be given a clean school sweatshirt or T-shirt to wear for the day.
Please note that we do not allow pupils to wear make-up, nail varnish, jewellery (other than small stud earrings), or other items such as indoor scarves in school.
If children are going out of school on trips or to represent the school in competitions they will be expected to wear a school uniform.
To help parents we have a link on the front page or our website which will take you to MI Supplies who can supply your uniform embroidered with the school logo. Prices are clearly stated along with delivery details.
Book bags and PE bags are also available.
Water bottles can be purchased from the school office for £1.00.
The following also provide a full range of uniform complete with the school logo:
Elizabeth's Embroidery, 8 Richardson Road, Stockton on Tees, TS18 3LJ.

Tel: 01642 674973 Web site:

www.elizabethembroidery.com

Dimensions Screen Print & Design, Unit 2 Victoria Street, Middlesbrough.

Tel. 01642 244604
It is helpful to school if all articles of clothing have the name of the owner clearly marked. If children lose clothing that is not named, especially coats, it is very difficult to find the item and return it safely to its owner.
The provision of a named shoe-bag of the drawstring type is very useful. Large bags of this sort may be purchased from the school office at the cost of £4.00. Alternatively pupils should bring their P.E. kit in a plastic carrier bag. Parents should note that we do not allow pupils to bring large, expensive sports bags to school.
Children attending swimming lessons should be provided with a towel and costume from home. They should not bring toiletries such as talc or sprays.